Keener Township Ambulance Service COVID Announcements 
***Important COVID-19 Updates & Online Resources***
April 15, 2020 COVID Update:

Please know that we do not have any resource available to us to test for COVID-19 in the field and in the absence of an emergency do not transport patients who are solely seeking COVID testing. Please help us limit the risk of exposure to our healthcare providers by only calling for an ambulance if you are experiencing life threatening COVID-19 symptoms, such as severe respiratory distress.
Online Resources:
Centers for Disease Control COVID-19

Indiana Department of Homeland Security COVID Updates

Indiana Department of Health Novel Corona Virus Map

Jasper County, Indiana Health Department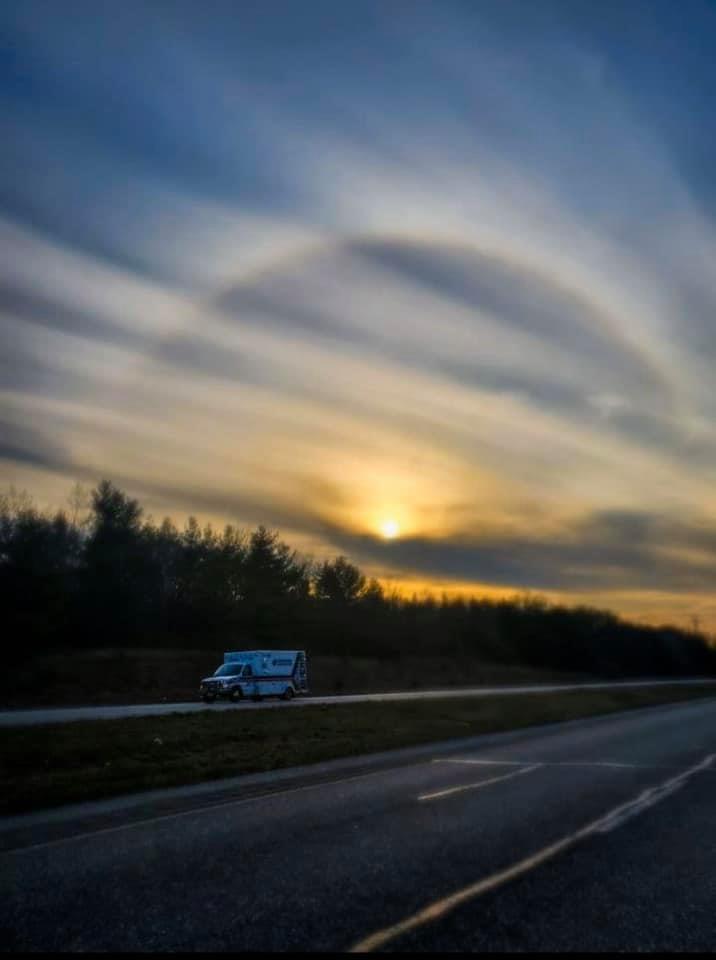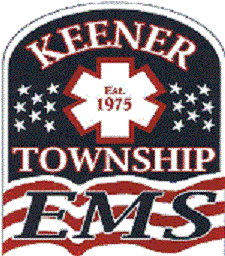 Keener Township Emergency Medical Services (KTEMS) provide advanced life support (ALS) services to the residents, guests and commuters of the Northwestern portion of Jasper County, Indiana including the communities of Demotte, Fair Oaks and the northern half of Union Township. KTEMS covers approximately 86 square miles in the Northwestern portion of Jasper County.
KTEMS has three ambulances all certified by Indiana Department of Homeland Security (IDHS) EMS Commission. The paramedics and EMT's function under the medical direction of Franciscan Health Crown Point. All staff are certified or licensed under IDHS and maintain current certifications in CPR, Advanced Cardiac Life Support, Pediatric Advanced Life Support, and Pre-Hospital Trauma Life Support.

Patient Satisfaction
Our patient's health, well being and satisfaction with the services we provide are our priority.
Our patients are welcome to tell us about their experience with KTEMS by completing this brief survey.
Online Patient Satisfaction Survey
The paramedics and EMT's of Keener Township Ambulance Service are here to serve you!
What you can expect after you call 9-1-1 for an ambulance
An ambulance will arrive with trained personnel who will assess the situation and the patient. Part of their assessment will include obtaining vital signs, completing a physical exam, as well as evaluating for injuries and illnesses. The ambulance crew will ask questions about the patient's medical history, allergies and medications. Having a list of the patient's current medications, allergies, medical conditions and names of the patient's doctors before hand is a great help. The ambulance crew will ask which emergency room the patient would like to be transported to. The ambulance will only be able to transport patients to a hospital with a receiving emergency room. See the list below of hospitals Keener Township Ambulance transports patients to. The ambulance crew may recommend the patient be transported to a different facility in situations where the patient requires emergency services not offered at the hospital of their choice (example: a patient having a heart attack we may recommend the patient go to a hospital capable of caring for cardiac patients; or a patient injured after a traumatic event, we may recommend the patient go to a hospital capable of caring for trauma patient's). Ultimately the decision of where the patient is transported to, is up to the patient. The crew may ask that a waiver be signed if they recommend transport to a specialized facility and the patient desires to be transported elsewhere. In this case the patient may require transfer from the facility of their choice to a specialized facility potentially delaying definitive care.
What you can expect after Keener Township Ambulance Services provides services to you
We want our patients to be well and satisfied with the services we provide them. After an ambulance from Keener Township Ambulance Service assists you, the director of Keener Township Ambulance Service routinely contacts patients. This varies depending on the contact information provided at the time of service. You may be called or e-mailed to assure you are well. You may also be offered a patient satisfaction survey to tell us about your experience with Keener Township Ambulance Service. In the event you are not contacted, all patients (or their families/guardian or facility staff) are welcome to complete the survey by going to our website at keenertownship.com/ambulance-service.
The staff and administration of Keener Township Ambulance Service prides itself in delivering excellent patient care to every patient.
We welcome you to contact us if we can ever be of assistance to you.
Keener Twp. Ambulance Service will proudly transport patients who require treatment at an emergency room to the following hospitals:
Franciscan Health ER Rensselaer
Franciscan Health ER Crown Point
Methodist South Lake ER Merrillville
Porter Regional ER Valparaiso
Riverside ER Kankakee
St. Mary ER Hobart
There are situations where our trained providers may recommend transport to a certain hospital based on that hospital's specialty depending on the patient's situation. For example: assuring a trauma patient is transported to a hospital capable of rendering trauma services; or a heart attack patient is transported to a hospital capable of managing cardiac patient's) so there is no delay in the patient receiving specialized treatment when needed.
Ultimately, the patient is the deciding factor in the hospital we transport to. If a patient has no preferred facility EMS will transport the patient to the closest appropriate emergency room.
Careers - Interested in working with us?
If you, your group or business are interested in CPR or First Aid Courses, please complete the
Online Course Request Form and our community education coordinator will reach out to you. Or call, 219-987-2021.
Upcoming Events & Classes:
No Courses or Events planned at this time. To request an ambulance demo, station tour or event stand-by, please contact
emsdirector@keenertownship.com; or call 219-987-2021.